Welcome to the Wireless Lab at UCLA, directed by Prof. Ian Roberts.
We conduct theoretical and experimental research on wireless communication and sensing at UCLA.
We use mathematical tools, machine learning, and real-world hardware to analyze, model, optimize, and prototype wireless systems and solutions.
Research Publications Google Scholar
Email: ianroberts [at] ucla [dot] edu
Lab: 54-147B Engr IV · Ian's Office: 56-147A Engr IV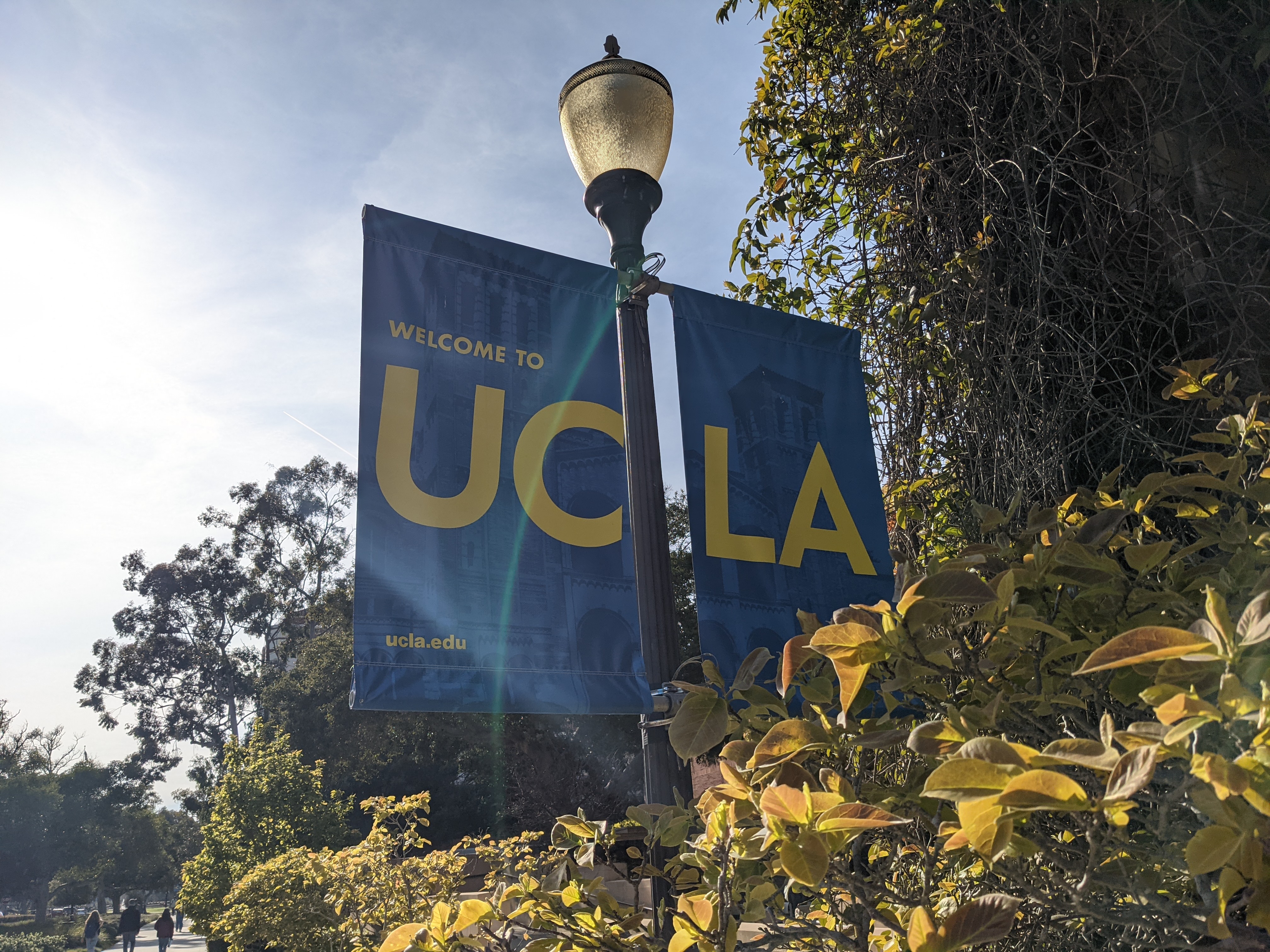 Prospective Students
We are currently recruiting students to join the Wireless Lab at UCLA in conducting research that aims to advance wireless communication systems like 5G and Wi-Fi.
Our projects span from theory to prototyping, so there is likely a good fit for you on one of them. We cater to the strengths and interests of each of our students when considering their research topics.
If you are a prospective graduate student interested in joining our lab, please do the following:
Send me (Prof. Ian Roberts) a brief email at ianroberts [at] ucla [dot] edu with your CV attached as a PDF. If you are debating between M.S. or Ph.D., please include that in your email.
Apply to the electrical and computer engineering program at UCLA. The application deadline is December 15. Include my name (Ian Roberts) in your application.
If you are currently an undergraduate or master's student at UCLA interested in doing research during the academic year or over the summer, please email me. We are happy to host undergraduate and master's researchers in our lab. For those not at UCLA, we are also happy to host visiting students/researchers.
Unfortunately, I cannot always promptly respond to every email I receive, but I will do my best.
About the Wireless Lab
In the Wireless Lab at UCLA, we use mathematical tools, machine learning, and real-world hardware to analyze, model, optimize, and prototype wireless systems and solutions. We are particularly interested in conducting research and creating innovative technologies to drive the design, development, and deployment of future 6G cellular networks.
We conduct research on a variety of topics in wireless, all of which have relevant applications in next-generation wireless communication systems. Broadly speaking, our work aims to strengthen the existing foundation of 5G networks while also introducing transformative technologies for 6G networks. In this pursuit, our current projects are on the following research topics, all of which we expect to have real-world impact on future wireless connectivity:
Full-Duplex Wireless Systems — to increase throughput, reduce latency, and broaden coverage;
Satellite Communication Systems — to deliver near-global wireless connectivity;
Intelligent Beam Alignment — to efficiently deploy high-frequency communication systems;
Joint Communication and Sensing — to enable emerging and unforeseen applications.
We are excited and optimistic about the future of wireless connectivity and the roles it will have in society. We pride ourselves on conducting meaningful research that can have real-world impact. Here are some of our papers we recommend you read if you're interested in our work:
Our Lab's Mission
We have many motivations for what we do in the Wireless Lab at UCLA. At the core of everything we do is our mission to continually accomplish three overarching goals:
to conduct meaningful research that advances wireless connectivity;
to educate and train wireless engineers capable of solving real-world problems;
to excite others about the underlying technologies connecting our world.
We strive to accomplish this mission through the combination of research, education, mentorship, and outreach.
Three Recent Publications
Feasibility Analysis of In-Band Coexistence in Dense LEO Satellite Communication Systems
by E. Kim, I. P. Roberts, and J. G. Andrews · November 2023
Assessing the feasibility of spectrum sharing between dense LEO satellite systems, such as Starlink and Kuiper.
PDF arXiv BibTeX 
Full-Duplex Transceivers for Next-Generation Wireless Communication Systems
by I. P. Roberts and H. A. Suraweera · November 2023
in Fundamentals of 6G Communications and Networking published by Springer
A book chapter overviewing full-duplex technology and its role in next-generation wireless networks.
PDF arXiv 
Downlink Analysis and Evaluation of Multi-Beam LEO Satellite Communication in Shadowed Rician Channels
by E. Kim, I. P. Roberts, and J. G. Andrews · September 2023
IEEE Transactions on Vehicular Technology
Analysis and simulation of downlink performance metrics in multi-beam LEO satellite communication systems.
PDF IEEE arXiv BibTeX 
All Publications ⇢   Google Scholar ↗
About UCLA
UCLA is located on a large, beautiful campus in the Westwood neighborhood of Los Angeles, California. It is consistently ranked among the top universities in the world, both holistically and across many indvidual fields including engineering. UCLA is particularly unique in that it is exceptionally well-rounded, offering first-class opportunities, education, and training for people of all intrests and backgrounds.
The electrical and computer engineering (ECE) department at UCLA includes some of the most accomplished researchers in their respective disciplines. Courses offered by UCLA ECE faculty are designed to equip students with strong analytical foundations and relevant practical skills that are necessary to succeed in industry, academia, and government labs.
In particular, UCLA is regarded as one of the top schools in the world for students interested in wireless communication and sensing. For such students, UCLA ECE offers a broad range of courses covering every aspect of wireless systems: from theory to implementation. We offer courses on signal processing for communications, wireless communication theory, multi-antenna communications, RF circuit design, antenna theory, information theory, communication networks, optimization, and machine learning, along with several others. Following graduation, UCLA ECE students go on to develop cutting-edge technologies at companies such as Qualcomm, Broadcom, Viasat, Samsung, Google, Apple, Intel, Cisco, NVIDIA, Ericsson, Nokia, IBM, and countless others.
Contact
Please reach out if you are interested in collaborating with us or would like additional information on our work.
Email: ianroberts [at] ucla [dot] edu
Lab: 54-147B Engr IV
Ian's Office: 56-147A Engr IV